Investigators
The T-MARS research team is composed of three scientists with complementary expertise (remote sensing, geology and astrobiology). A collaborator from the chemical industry is also involved and is responsible for training on LIBS (Laser-Induced Breakdown Spectroscopy) instrumentation.
The students will thus be trained in a multidisciplinary team of the highest quality. The researchers all have considerable experience in different aspects of Earth and planetary sciences. They range from early career to senior researchers and evolve in four different Canadian institutions.
Principal inversigator
Myriam Lemelin, Ph.D.
Our remote sensing specialist
I am a professor of applied geomatics at the Université de Sherbrooke and holder of the Canada Research Chair in Northern and Planetary Geological Remote Sensing. My research focuses on remote sensing of the geology, ice and soil properties of the Moon, asteroids and Mars in preparation for future space exploration missions. I am also interested in the geology and soil properties of the Canadian Arctic as Mars analogue region. I am a scientific collaborator for the laser altimeter onboard the OSIRIS-REx mission and a member of the scientific team at the Center for Lunar Science and Exploration (CLSE) of the Solar System Exploration Research Virtual Institute (NASA SSERVI). In my research, I aim to advance knowledge about the evolution of our solar system and to stimulate students' interest in space exploration.
I am the Principal Investigator of the T-MARS mission. In this role, I am responsible for project management and supervision of research work focused on the use of geospatial and remotely sensed data. I am also responsible for disseminating the overall results of the project.

Myriam is a member of the 2023 field sampling team.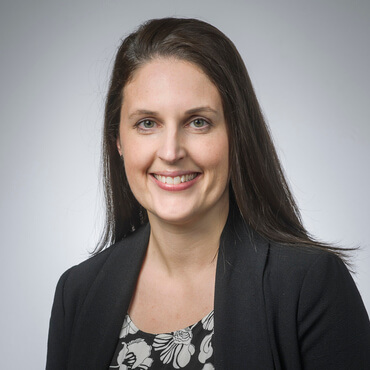 Co-Investigators
Marie-Claude Williamson, Ph.D.
Our geology specialist
I am a researcher with the Geological Survey of Canada, Natural Resources Canada, specialized in the study of volcanic rocks. Most of my career has been focused on the search for mineral resources in the Canadian Arctic Islands. All my projects have benefited from the contribution (individually and collectively) of members of a multidisciplinary team, remote geological expeditions and laboratory work. I have a passion for the natural sciences and the challenges associated with communicating complex scientific results to the general public.
The study of gossans requires a multidisciplinary approach: remote sensing, field missions, sampling, mineralogy, geochemistry and biology. My contribution to the T-MARS project involves field missions, geological mapping and geochemistry of gossans and associated hydrothermal systems. I co-supervise the projects of Stéphanie Lachance, Éloïse Brassard and Benoît DesRochers.
Marie-Claude is a member of the 2022 field sampling team.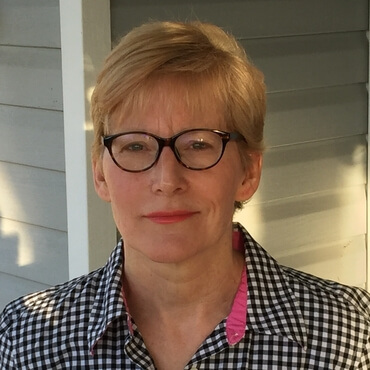 Richard Léveillé, Ph.D.
Our astrobiology specialist
Dr. Léveillé is a planetary scientist and astrobiologist whose current research focuses on geochemistry, mineralogy, biosignatures and the preparation of future astrobiology missions to Mars and Europa by conducting research in analog environments on Earth. He is particularly interested in mafic rock alteration and alteration minerals on Mars as indicators of past environmental conditions and habitability.
François Léveillé is currently a participating scientist at NASA's Mars Science Laboratory and has worked closely with the ChemCam team (the first planetary LIBS instrument) on the Curiosity rover, which has been on Mars since 2012. He is also a collaborator of the Franco-American team that is developing the SuperCam instrument for the Perseverance rover of NASA's Mars 2020 mission, which left Earth in 2020. He has worked extensively in environments analogous to Mars, from deep-water hydrothermal events to Arctic sedimentary deposits.

Richard is a member of the 2023 field sampling team.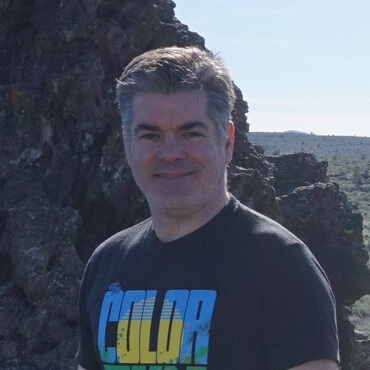 Collaborator
François Doucet, Ph.D.
Our chemistry specialist
Dr. Doucet obtained his doctorate and master's degree in analytical chemistry at the Université de Montréal under the supervision of Joseph Hubert. He has 20 years of expertise in the development and design of LIBS instruments for various applications. He excels in atomic emission, laser ablation, spectroscopy, chemometrics, machine learning, nuclear forensic chemistry and process chemistry. He has co-authored more than 20 refereed publications and has given more than 130 refereed presentations at international conferences. He is also co-inventor of several patents currently in exploitation. François Doucet is CEO and co-founder of ELEMISSION and President of the North American Society for Laser-Induced Breakdown Spectroscopy (NASLIBS).